On the last day of the Great Fast we come to the ending of Genesis with the death of Jacob and all the mourning and drama that comes with that, and then Joseph's death. Exodus begins right after that, with the famous phrase that a pharaoh came who did not know of Joseph, and so the persecution begins of the Hebrews and the attempt to wipe them out by killing all the boy children.
Joseph's brothers, the leaders of what become the Twelve Tribes of Israel, do not come off very well at all. They have not learned that Joseph is compassionate and has forgiven them for their sin against him, and they come up with yet another lie, claiming their dying father implored Joseph not to hurt them. If Joseph wanted to hurt them, he would have long since done so. Moreover, he tells them that this turned out to be God's plan to save His Chosen People from dying in the famine, by having Joseph rise to a prominent position of power in well fed Egypt.
God used the eleven brothers' sins to do good, though they still do not fully see that
But they are so burdened by their own guilt of selling their own brother into foreign slavery that they are compelled to make up yet another false story, trying to protect themselves from any punishment. In a sense, they know they should have done something to atone for their sin, and perhaps wish that they had been punished by either Joseph or their father for their multiple lies to their father and vengeance against the innocent Joseph. But apparently none of them have done any penance, none have done anything seriously to make up to Joseph and Jacob for what they did to them and all the pain they caused. So, they lie yet again, showing they have not learned their lesson.
This may have been a good Great Lent for us. It may have been a difficult one. It may have been a so-so Lent. Whatever it is, the forty days end tonight in the Byzantine Rite – the Roman Rite will go on to Holy Wednesday. Tomorrow there is a break, with the Raising of Lazarus and all the joy that accompanies his return from the dead. Then on Palm Sunday, we start next week and enter into Holy Week. Regardless of how my Lent was, Holy Week is the invitation to walk with Christ and steadily enter into His Passion. We call it the "life-giving Passion" – Christ's suffering will have profound results for the world.
God is truly compassionate. God truly loves us. Still, God Himself says in Isaiah chapter 68 that I, the Lord, love justice. If I feel that my Lent was not a good preparation for Pascha and I have not done justice by my sins, then Holy Week gives me the opportunity to do so, with penance, and prayer, and fasting. If my Lent was a rewarding Lent, a good Lent, then Holy Week is the opportunity to go deeper into the spiritual life, to walk with Christ in a more powerful way. Our penances, our prostrations, our fasting, our abstinence, our prayers demonstrate our love for God.
If I think God has not forgiven me, believe instead please in His great mercy: Christ forgave those who tortured and killed Him, surely He will forgive me! If I think I have not repented of my sins, then get to Confession: Jesus told us that the angels in heaven rejoice over the return of one sinner. If I am wrongly afraid of God, as Joseph's brothers wrongly feared him, then believe that God is absolute love and wants us to embrace Him and accept His embrace in return.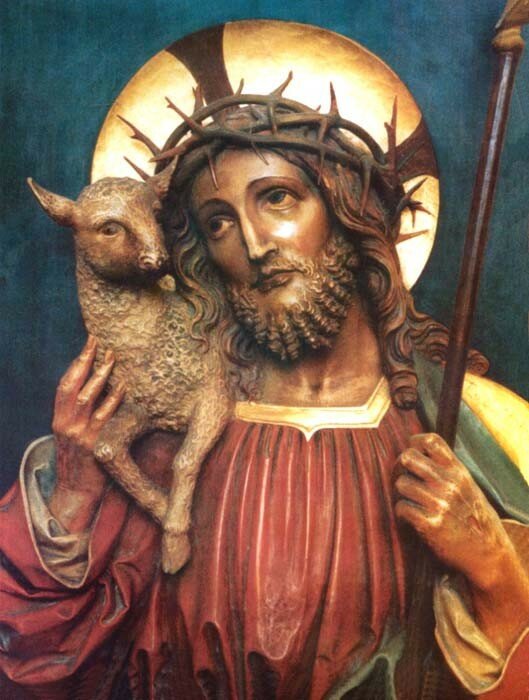 Jesus is the innocent Lamb slain for the sins of the world. Joseph foreshadows Jesus: he was innocent, simply sharing the gifts which God gave him, and he was horribly punished and betrayed by his own brothers as a result. Jesus will be betrayed by one of those closest to Him. We betray Him when we persist in sinning, in continuing to return to wrong behaviors, like a dog returning to its vomit as we heard earlier in Lent in chapter 26 of Proverbs.
Jesus is the savior. Joseph saved his entire people by bringing them into Egypt. Moses will save his entire people by taking them out of Egypt. Jesus gives new life, far more than Joseph or Moses could for the ancient Israelites. This weekend, as we prepare for Holy Week and the Passion, let us implore Christ our true God to lead us out of sin, to deliver us from Satan's power, to bring us into His new life, so that on Easter Sunday we will be lifted up into Christ's glory with Him.
Christ is among us.