First published in 1968 and republished in 1993, this handy book goes over the liturgical year; feasts; Paschal cycle including Great Lent and its preparation; the preparation and festive days of the  major holy days; All Souls' Days; and the fasts as they were modified after Vatican II. While the current fasting rules are not there, overall it is a solid, readable presentation. It is not sold at the Seminary Press anymore, but you can find it on used book sites including Amazon and Barnes & Noble.
This Ukrainian Catholic catechism book is another good resource text. While published for the Ukrainian Church and therefore quoting Ukrainian writers and with references to Ukrainian martyrs and Ukraine itself,  it  is a comprehensive Eastern catechism using traditional Byzantine language, spirituality, and Church Fathers. Its setup reflects the Catechism of the Catholic Church, and begins with the Holy Trinity. Then it covers the Holy Mysteries, spiritual life in the Church, theosis and divine economy, and our responsibilities to creation and our place in the cosmos. $29.95 from the Eparchy of St. Josaphat in Parma: http://stjosaphateparchy.com/product/christ-our-pascha/
The complete Divine Office including the calendar of saints' days, the Lenten cycle, and the daily prayers. It is in a new English translation, but it is not the one used by the Byzantine Catholic Metropolia of Pittsburgh.
$50 from http://stjosaphateparchy.com/product/divine-office/
For the daily prayers using the 2004 translation of the Pittsburgh Metropolia: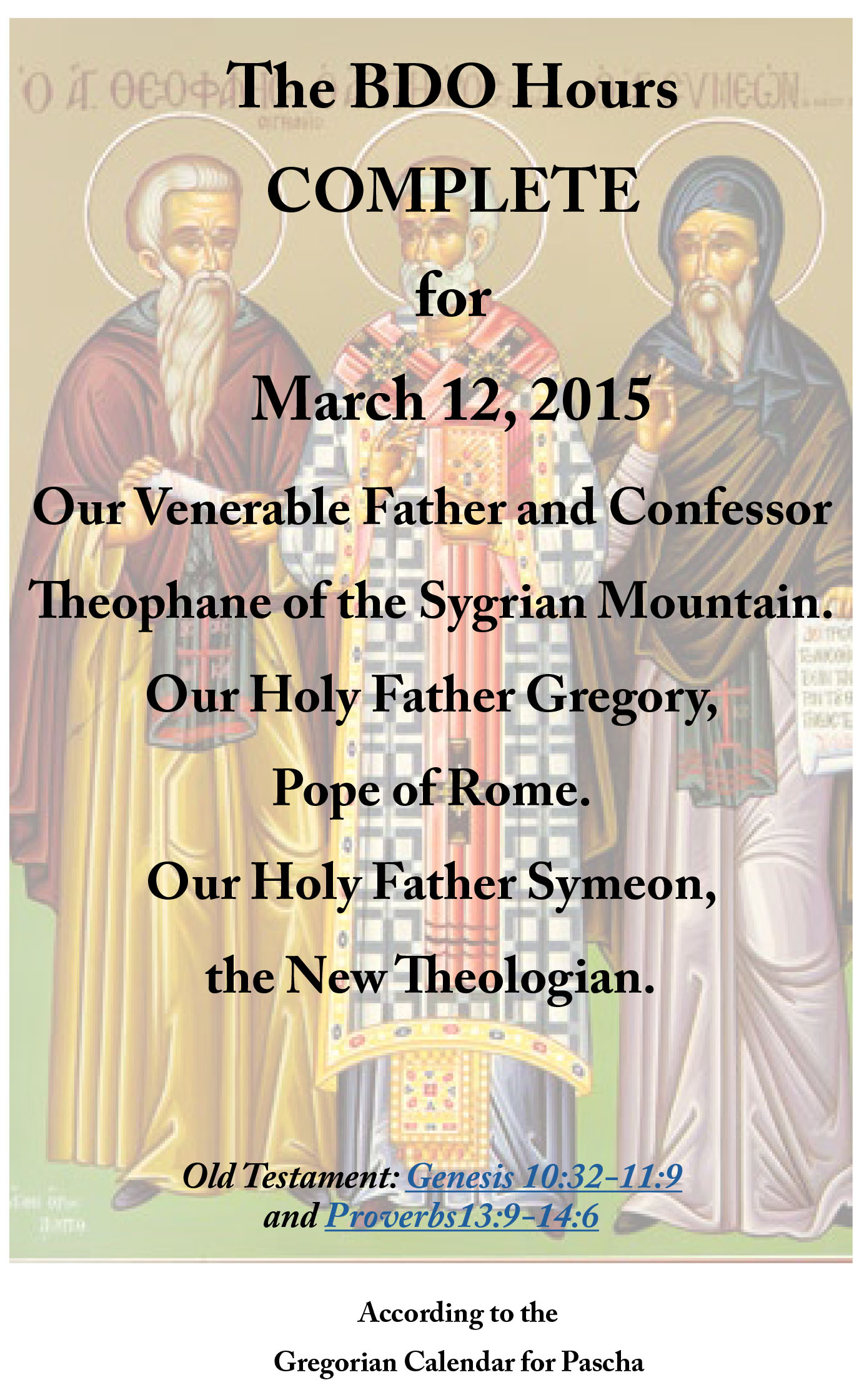 Eastern Christian Publications has an app for the daily Hours and Vespers, listed as BDO, or Byzantine Daily Office – https://ecpubs.com/product-category/subscription_electronic/    The owner, Jack Figel, asks for donations to help support this as it comes out daily with all the texts needed for each day of the year, including daily Vespers and Great Vespers for feasts and Sundays. A lot is packed into this app.
App for Daily Readings, Hours, Vespers, Saints' lives, along with videos and a news feed connected to Horizons newspaper, from the Eparchy of Parma; it includes pages for posting prayer requests.
https://play.google.com/store/apps/details?id=com.bf.appd580cf
Metropolitan Cantor Institute of Pittsburgh posts new texts, with music, of services throughout the year. For instance, a new Cheesefare Vespers with Forgiveness Ceremony is available. There is a lot of material to be found here:  https://mci.archpitt.org/     that applies to living out our Faith according to our spiritual heritage well.