Synaxis of Theotokos
I always say that we continue to learn until death, and this feast is a good example of that. We commemorate Mary today as the Mother of God, the God-bearer, the Theotokos.  I was taught in seminary that the word Theotokos was coined in 431 AD for Our Lady at the council of Ephesus. We now know that is not true at all, which is important both for ecumenical dialogue and for our own understanding of Mary.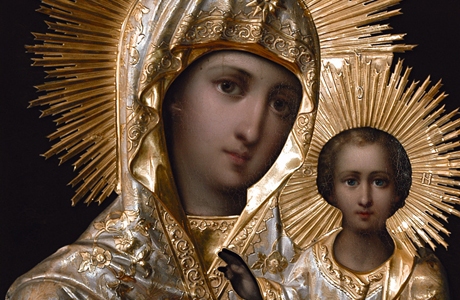 We now know that this word Theotokos, and all it implies, was in popular use very early on. The famous scrap of papyrus paper on which the prayer Sub Tuum Praesidium, Under Your Protection, was found has been dated to come from the 200s.
We hasten to thy protection, O holy Mother of God; despise not our petitions in our necessities, but deliver us always from all dangers, O glorious and blessed Virgin. Amen.
It is especially important because Mary is invoked as the Mother of God, as one who intercedes in heaven before God's throne for us, and the prayer has the word "we", which shows it was used in common worship. It is not a pious thought from one lost individual, but a prayer that was said in church, less than 200 years after Jesus' resurrection.  She is being honored for her role in our salvation history in Bethlehem, Egypt and Nazareth, the woman who carried God in her womb, the unique God-Man, fully divine and fully human, and who raised Him to adulthood. What does this divine maternity mean?
It is much more than she carried Jesus Christ in her womb. It is rather that she lived as His Mother, and all the things that a good mother does for her child. It is important that she stands at the foot of the Cross when He dies – she is there from beginning to end, and then at the next beginning, as Luke tells us she is in the upper room when the Holy Spirit descends upon the apostles and disciples on Pentecost.
Luke presents her in a special way. In the annunciation to Zechariah, Gabriel is angered that he, a priest, who should know the Jewish scriptures, doubts that God can give a son to him and his equally elderly wife. There are many examples of surprising pregnancies in the Old Testament. Mary on the other hand, converses with the angel in a very calm way, asking the right question, and then accepting God's action in her. This shows us how she lived: in daily awareness of God, in close harmony with God, in the way that God intended us to live before the fall of original sin. She is not surprised, not frightened, not worried. She simply asks a common-sense question: how can this happen, as this was never something that happened in Jewish history ,a virgin conceiving? Gabriel tells her that the spirit of the most  high ,the ruah elohim, will descend upon her. He uses the words used in Genesis for the creation of the universe, and Mary accepts, firmly and briefly and powerfully – let it be done to me according to thy word. "Thy" — she has a close friendship with Gabriel and with God. Word – It is the Logos, the Word of God, Who descends into her to become the God-Man inside her.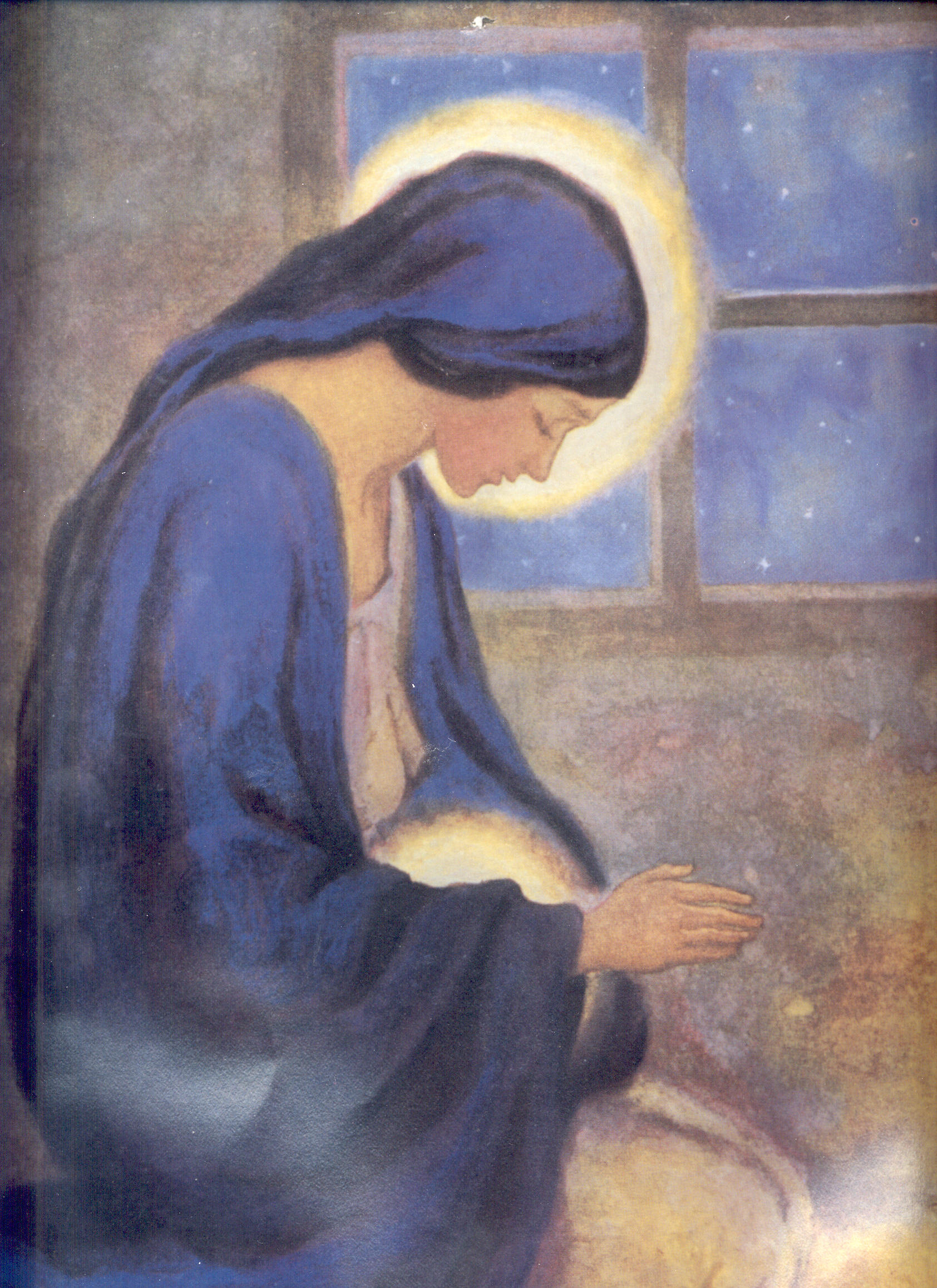 Would that we would live in such harmony with God!  We are distracted by so many concerns, from  private ones to work to family to issues of the nation or world. But we are made to live with God, to visit with God daily like Adam and Eve in the cool of the evening in the Garden of Eden. We are made to be close to Him, and ultimately to be with Him for eternity. That is the divine maternity of Mary – she is not only the Mother of Jesus Christ, and therefore the Holy Mother of God. She is our mother, who was given to the entire Church on Calvary by Jesus Himself when He said to John, "Behold your Mother." She is praised not because she carried and gave birth to Jesus. She is praised because she heard the Word of God and kept it – literally incarnating God's Word in her womb, and incarnating God in her actions of love and care for Christ, for St. Joseph, for the early Church, and now for us still today.
Tonight let us beseech the holy Mother of God to help us to live with God, to be with God, and to be able to not only visit with Him daily – in prayer, or Holy Communion, or both – but to live so that we will be able to be with Him forever.